WEDNESDAY EVENING EXTRA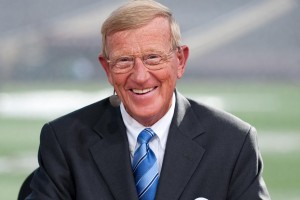 Lou Holtz in Catholics Come Home Commercial – Matthew Archbold
One Millennial's Restlessness – Bob Waruszewski, Ignitum Today
NYC Cabbie: Pope Francis Rattles my Cage – Jamey Brown, Catholic Stand
Why You Need Poetry – Fr. Dwight Longenecker
Drought in California? Revive Traditional Public Processions – Fr. Z's Blg
Vatican Apartment Offered on Craig's List – Connecticut Catholic Corner
The Coming Demographic Winter – Regis Martin, Crisis Magazine
Christians Who Changed My Life: Fr. Seraphim Rose – Jason Liske
New Papal Limit on Monsignor May Be Return to Older Tradition – CNA
Becket Fund Responds to Obama DOJ: Quit Bullying Nuns – Kat. J. Lopez
Study: Birth-Control Pill & Abortion Spike Breast-Cancer Risk – The Reg
Pope Francis The Wonderful – BigPulpit.com
De Blasio's French Lessons – God & Caesar
Survey Shows Rise in Belief that Marriage Is a Religious Institution – J.H.
Looking for the GOD & CAESAR news website, click here.
For the TUESDAY BYZANTINE EDITION click here.
For the WEDNESDAY AFTERNOON EDITION click here.
For the THURSDAY MORNING EDITION click here.
For the THURSDAY EVENING EDITION click here.