FRIDAY AFTERNOON EDITION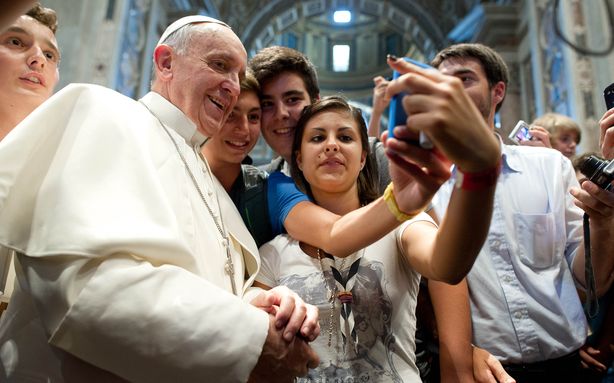 More of a Groupie than a Selfie, Pope Francis – Jeff Miller, Curt Jester
St. Rose of Lima – Catholic Lane
Pope Francis' Great Restructuring of the Church – Russell Shaw, Aleteia
Jane Austen: A Feminist Icon? – Sydney Leach, Crisis Magazine
Decided to Homeschool but Super Scared? – Theresa A. Thomas, Cthlc Ln
Dante & The Splendor Of Truth – Rod Dreher, Russian Orthodox Blogger
The Academic Method of Drawing, ie Leonardo, the Results – D. Clayton
Shakespeare's King Lear – Mitchell Kalpakgian, Crisis Magazine
The Christians in Syria and the War – BigPulpit.com
Lagavulin Visit Recap – Michael, Whiskey Catholic
Sins, Despair, and the Love of God – Alexandra Reis, Ignitum Today
Go to Hell for Flimsiest of Reasons; Invincible Ignorance – Sam Entile
Nashville Dominicans Make New Home in Scotland – EWTN News
Dear Facebook: If This Isn't Hate Speech, Then What Is? – Kathy Schiffer
The End of the Papist Cult – David L. Gray, Catholic Stand
London Oratory Ordered to Change Admissions Policy – Catholic Herald
Iowa Democrats Praying to Moloch for Abortion – Donald R. McClarey JD
Good News for Fans of S. T. D.'s – Matthew Archbold, Creative Mnrty Rprt
Looking for the Byz Pulpit news website, click here.
Looking for the GOD & CAESAR news website, click here.
For the MONDAY BYZANTINE EDITION (December 14, 2015) click here.
For the WEDNESDAY EDITION (December 16, 2015) click here.
For the WEDNESDAY EXTRA (December 16, 2015) click here.
One Response to FRIDAY AFTERNOON EDITION